ÆTER can be seen as a study of electromagnetism, translating the phenomena into an immersive sonic environment.
Consisting of copper antennas and analogue electronic circuitry, the autonomous systems directly capture and transform the ever-present electromagnetic waves in the air around us into low frequency audio material. ÆTER thus "listens" to it's surroundings - the nature, technology and the visitor - as well as itself. The piece is therefore constantly changing and invites to expand not only our perception of the world and its dimensions, but also our own perception apparatus. The intention is not to create a performative instrument enabling visitors to play, but rather to create a complex interconnected network.
ÆTER takes it's inspiration from the Russian scientist and musician Léon Theremin's (1896-1993) most iconic invention - the theremin - a musical instrument which derived from an attempt to create a surveillance device.
Realized with support from the Danish Arts Foundation, The European Network for Contemporary Audiovisual Creation (ENCAC), Avatar, and Danish Composers' Society's Production Pool and Koda's Cultural Funds.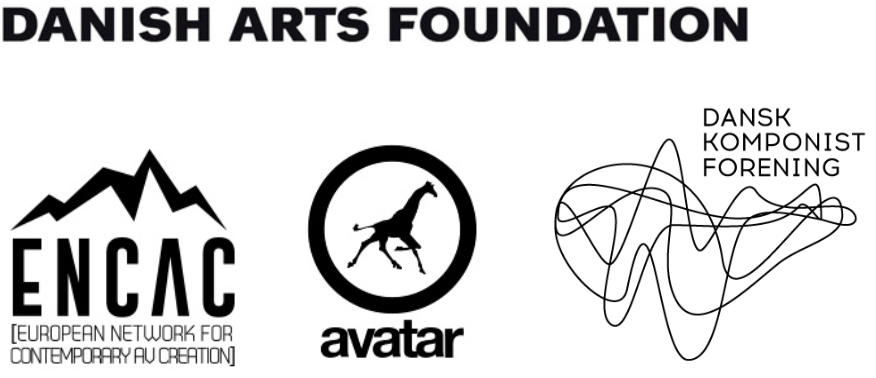 AWARDS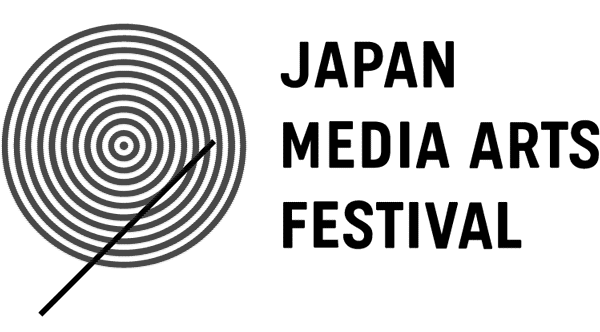 Jury Selection 2018 in the Art Division of the 21st Japan Media Arts Festival



Honorary Mention by the jury of the Digital Musics & Sound Art of Prix Ars Electronica 2019

"The jury experienced the installation at the 2017 Ars Electronica festival exhibition and was already then drawn to the huge ÆTER installation and its majestic yet subtle presence that goes into dialogue with and offers an auditive insight into the invisible electromagnetic surroundings. ÆTER "listens" to the surroundings, even the audiences themselves, and transmits these signals as a deep low frequency undertow, the auditive part and thus the artwork constantly changing. The jury found it aesthetically moving, appealing, and somehow repulsive at the same time. It doesn't come on to you, it's almost ignorant of the audiences except for their electromagnetic signals." - Christina Kubisch, Soichiro Mihara, François Pachet, Rikke Frisk, Shilla Strelka (jury 2019)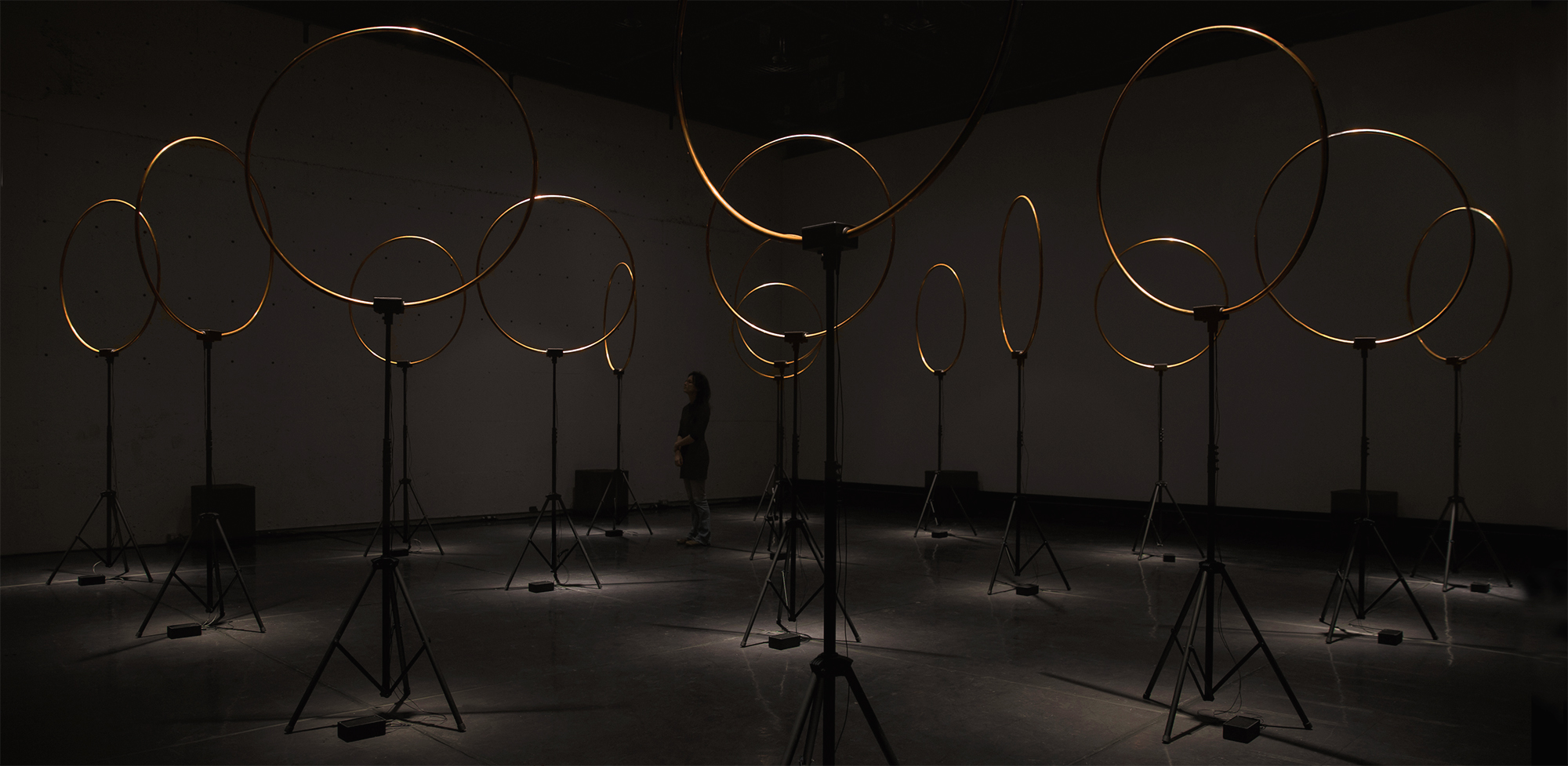 Mois Multi 2018. Quebac, Canada. Photo: Marion Gotti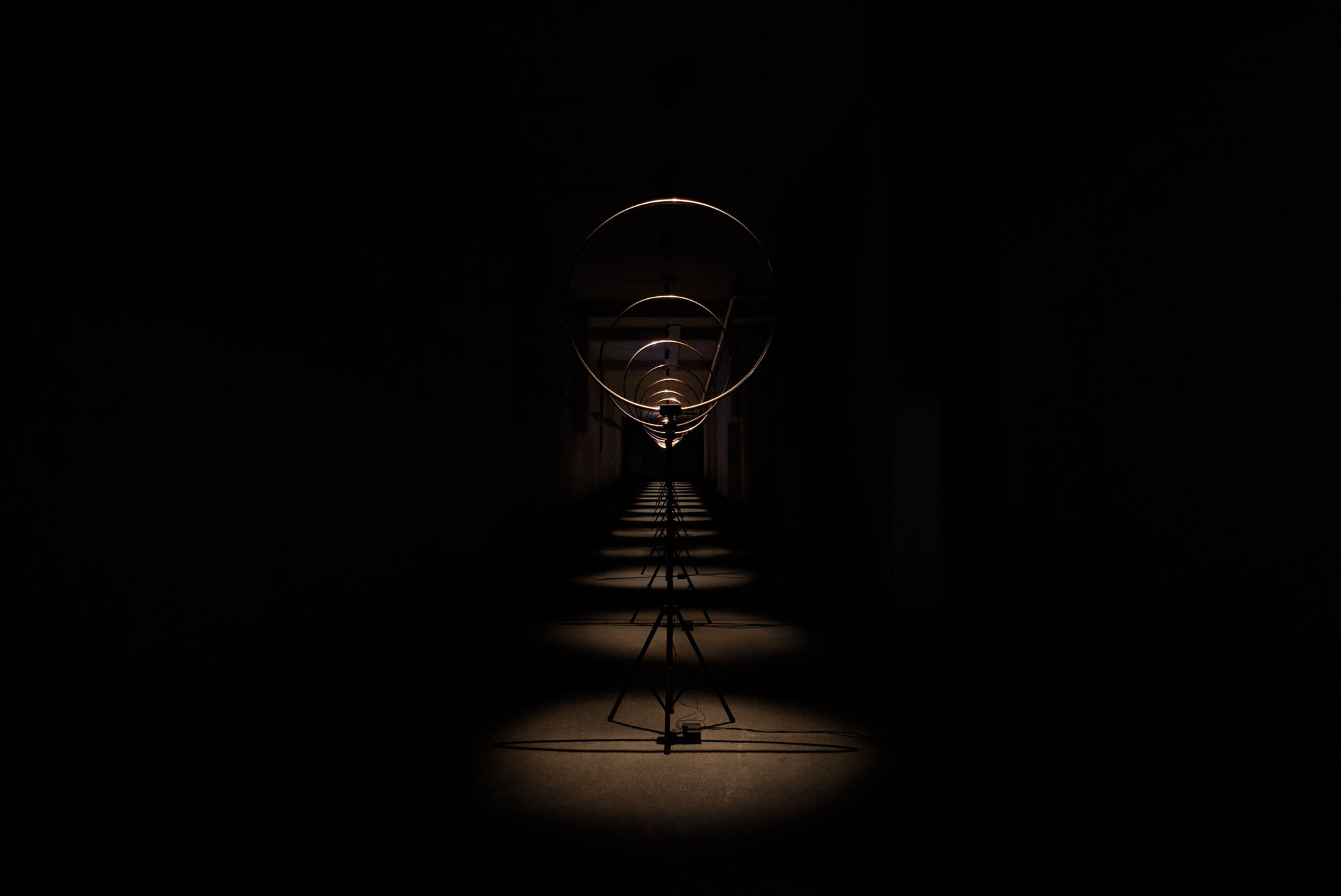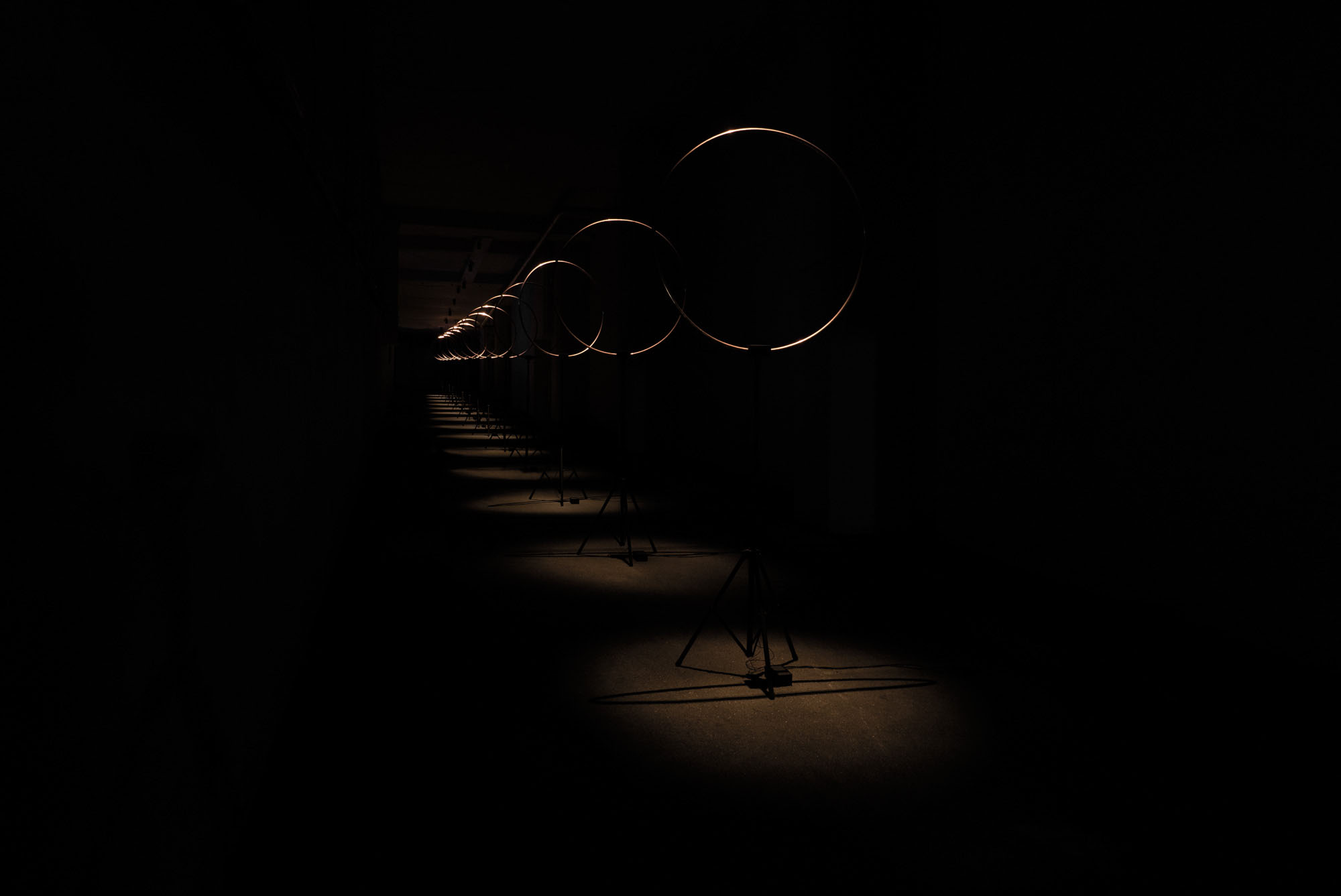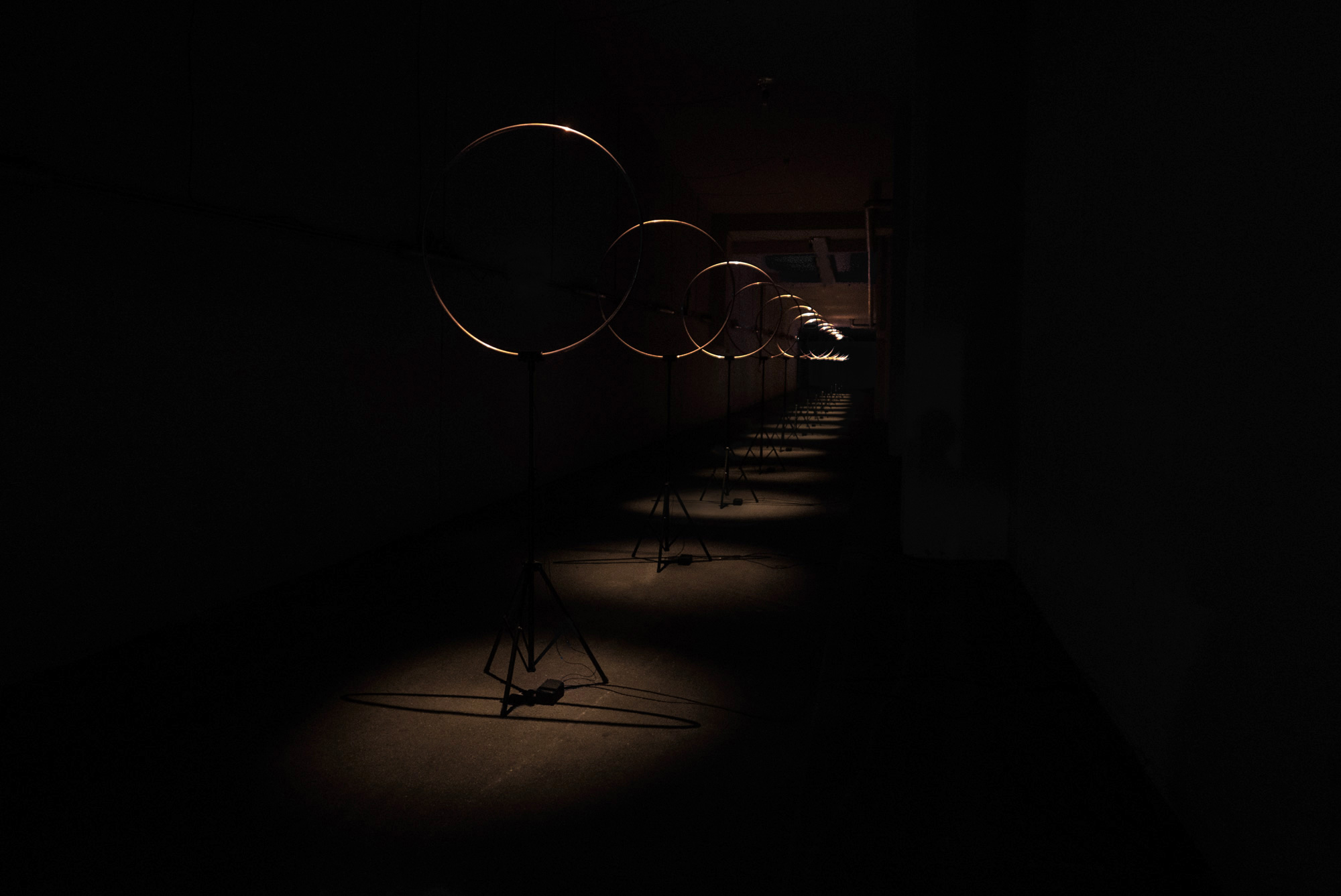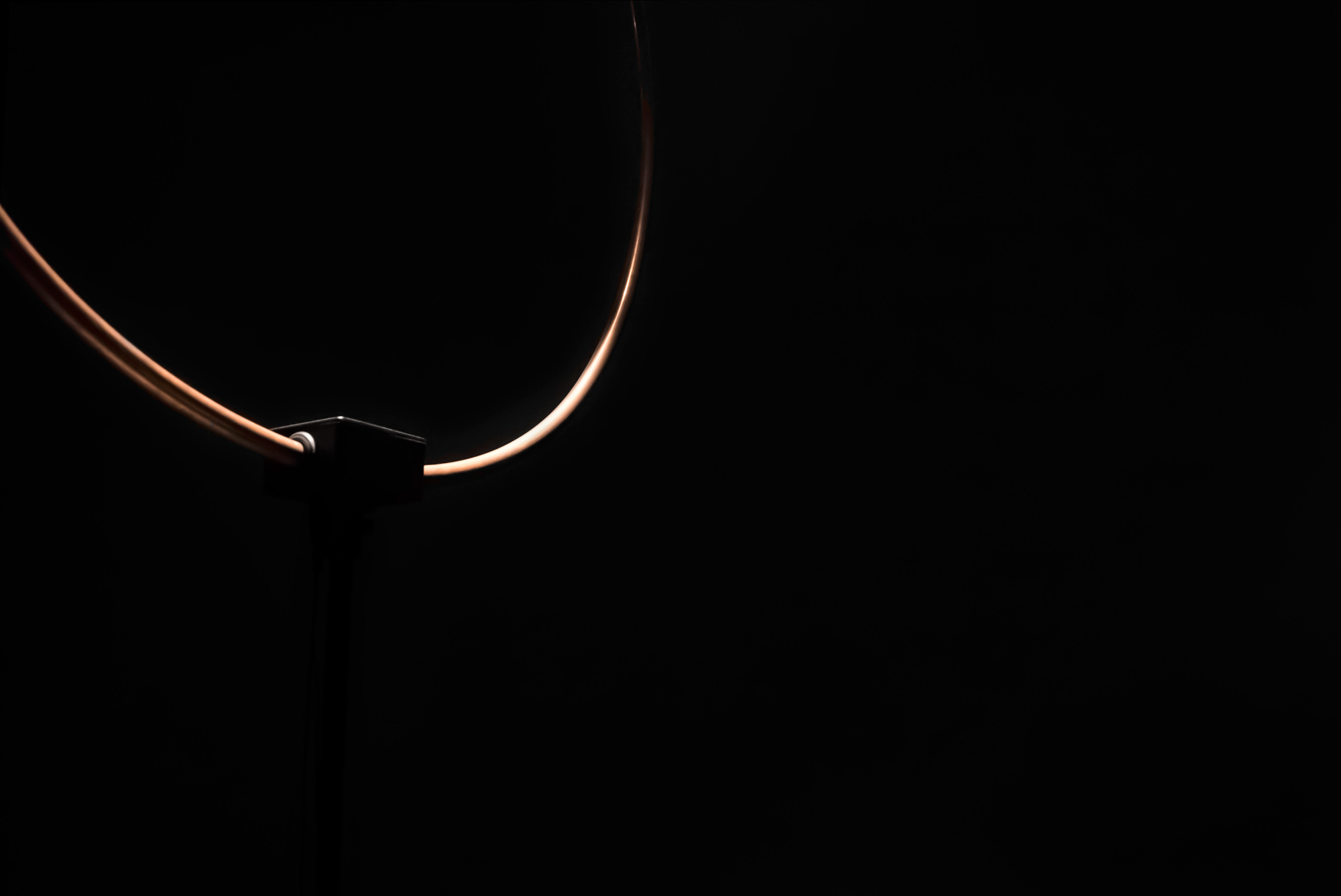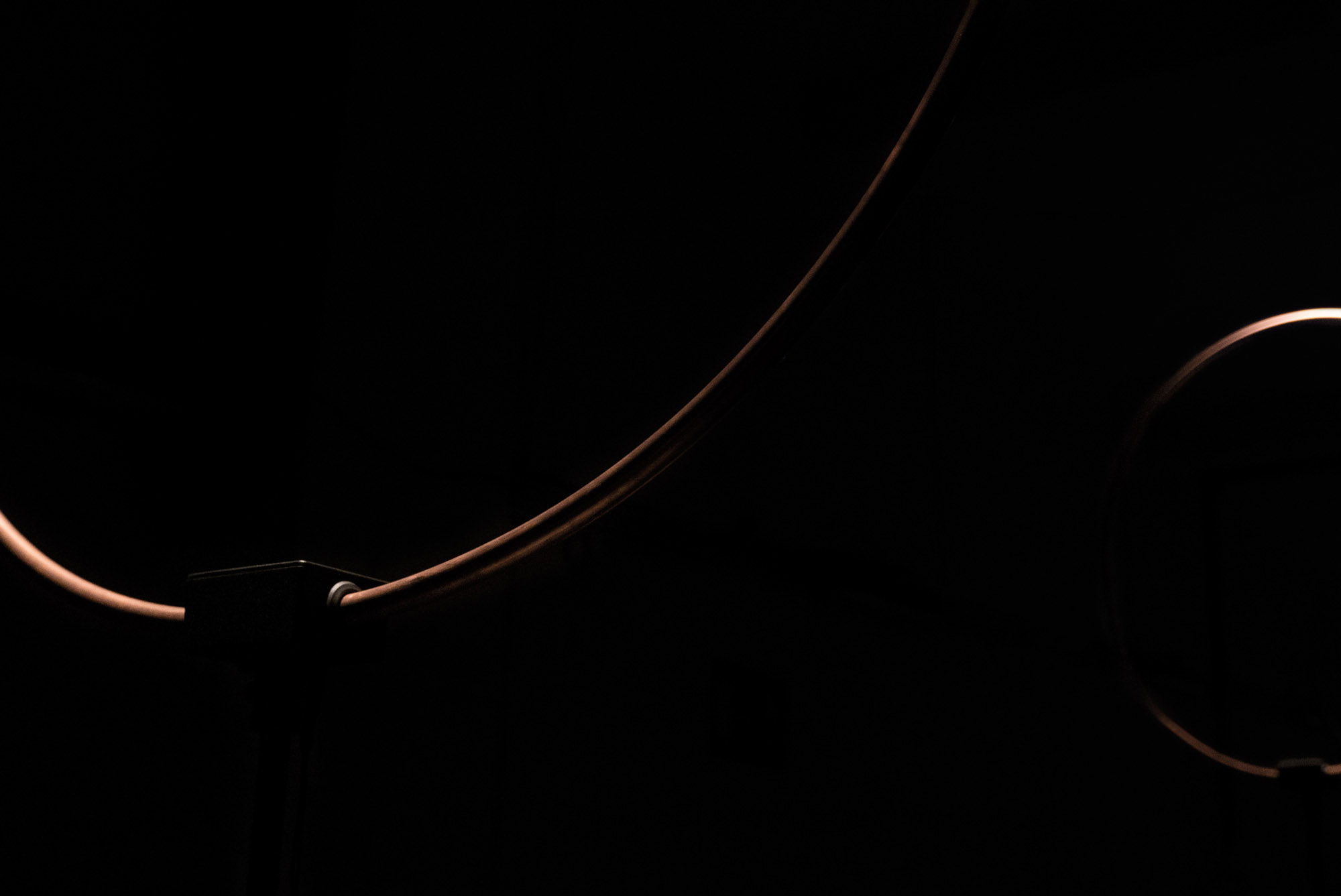 Ars Electronica Festival 2017. Postcity. Linz, Austria. Photo: Studio Skjødt Hasselstrøm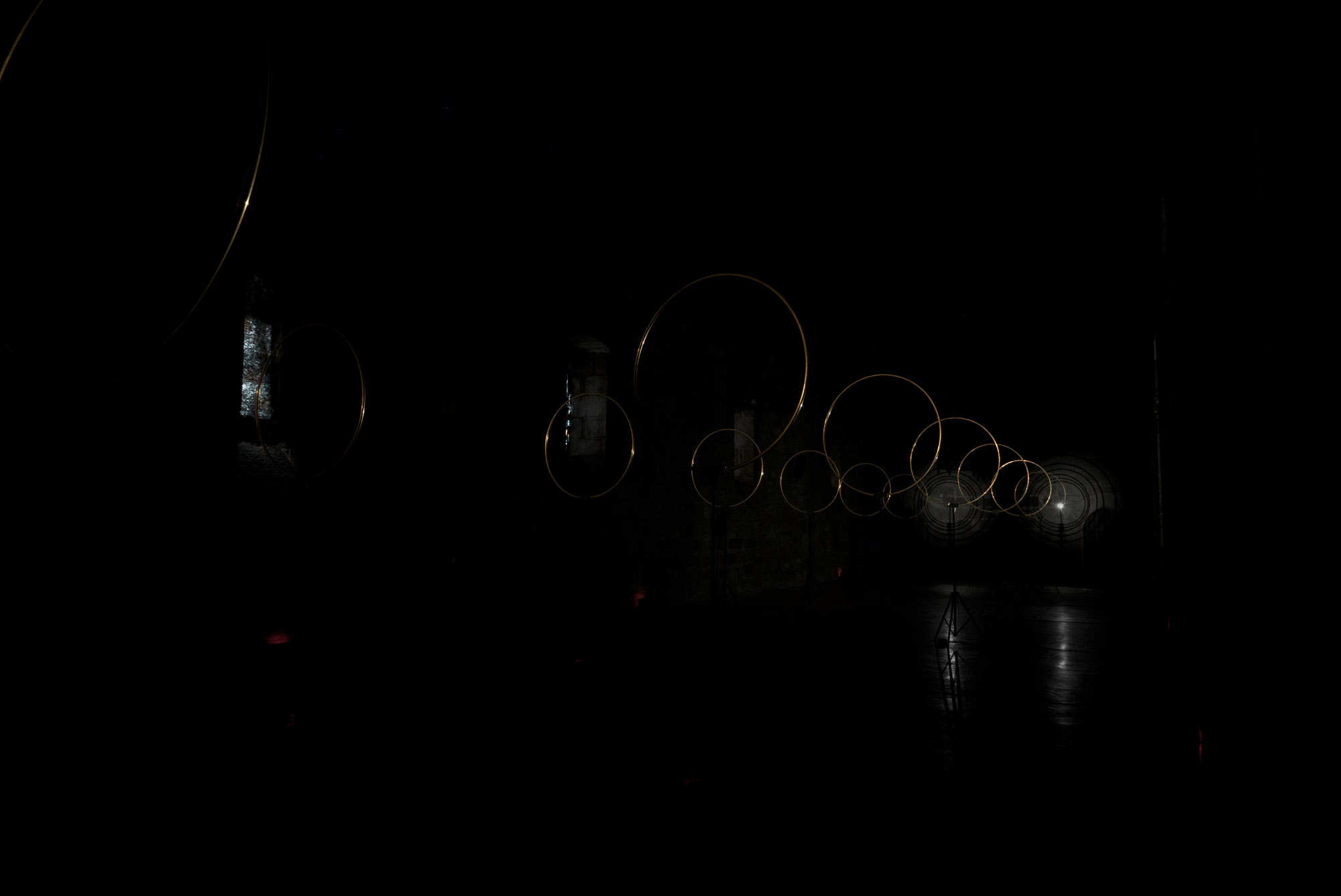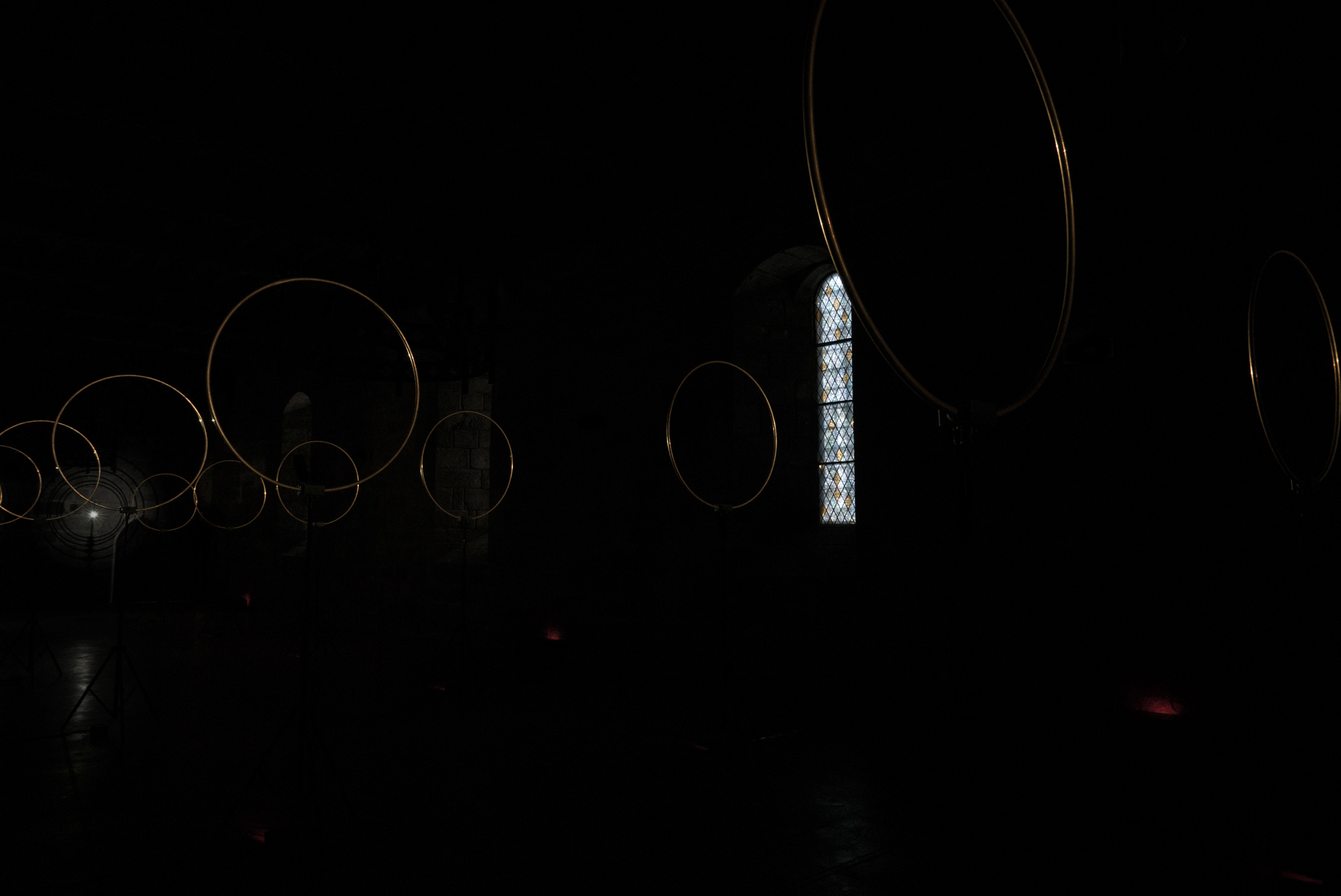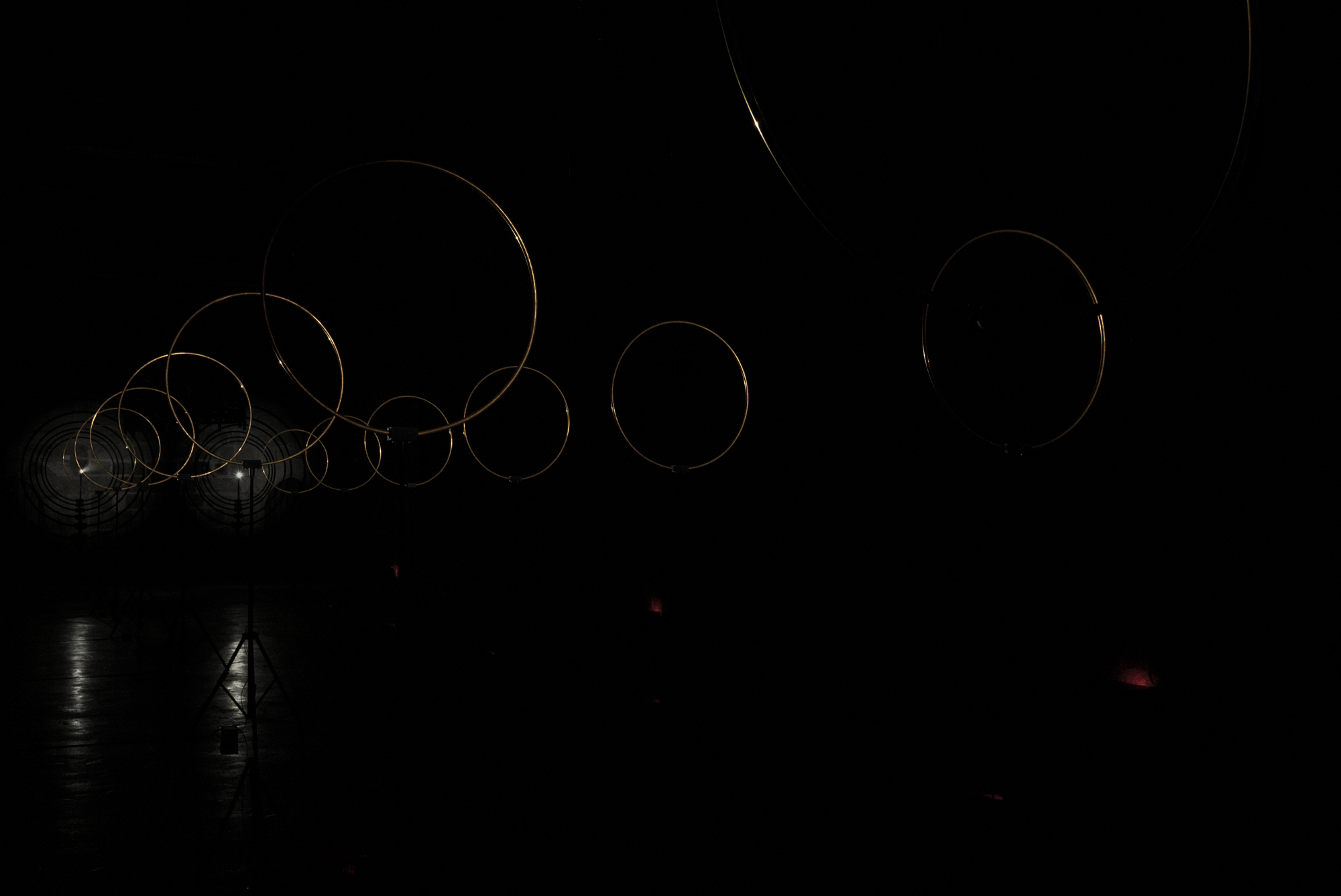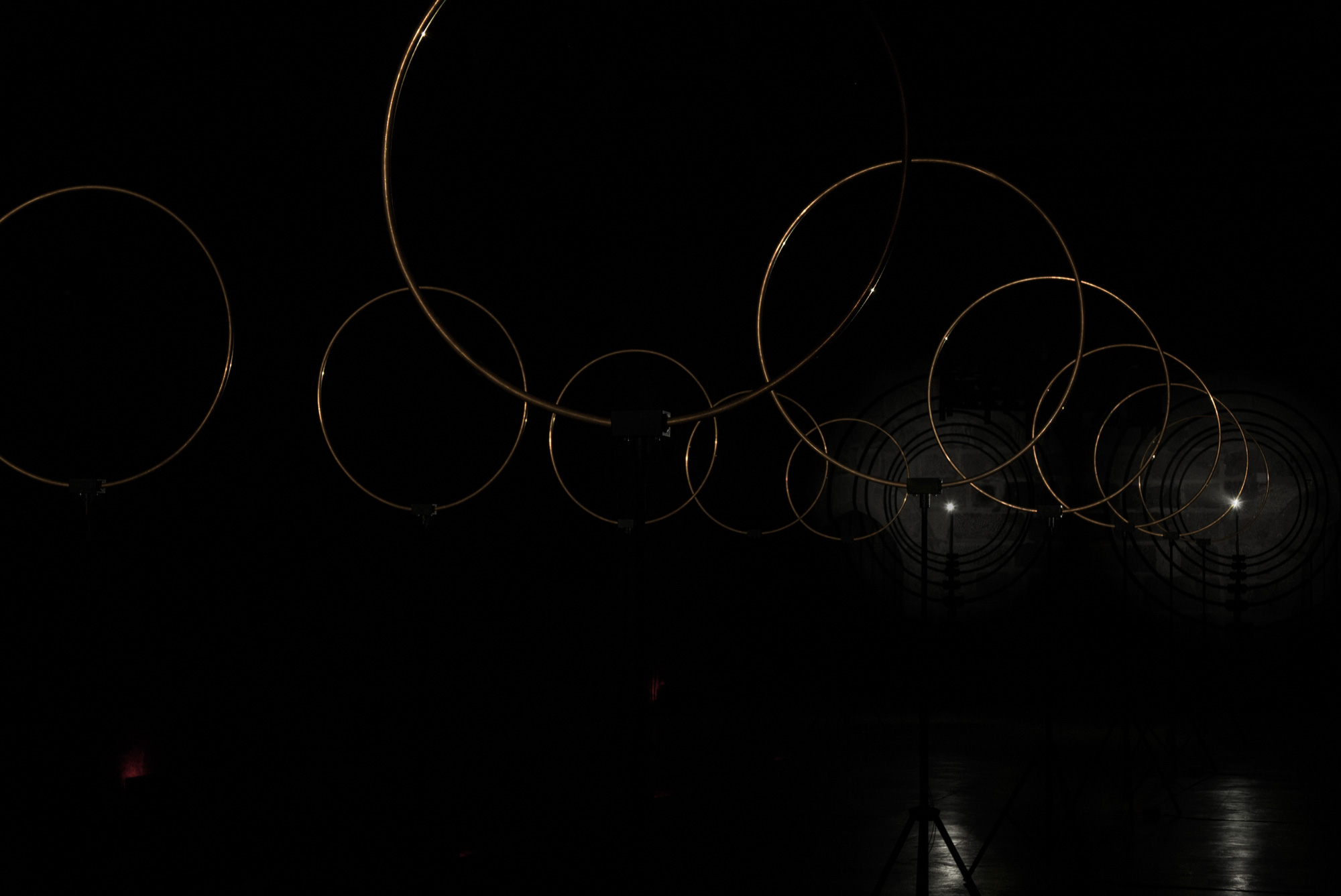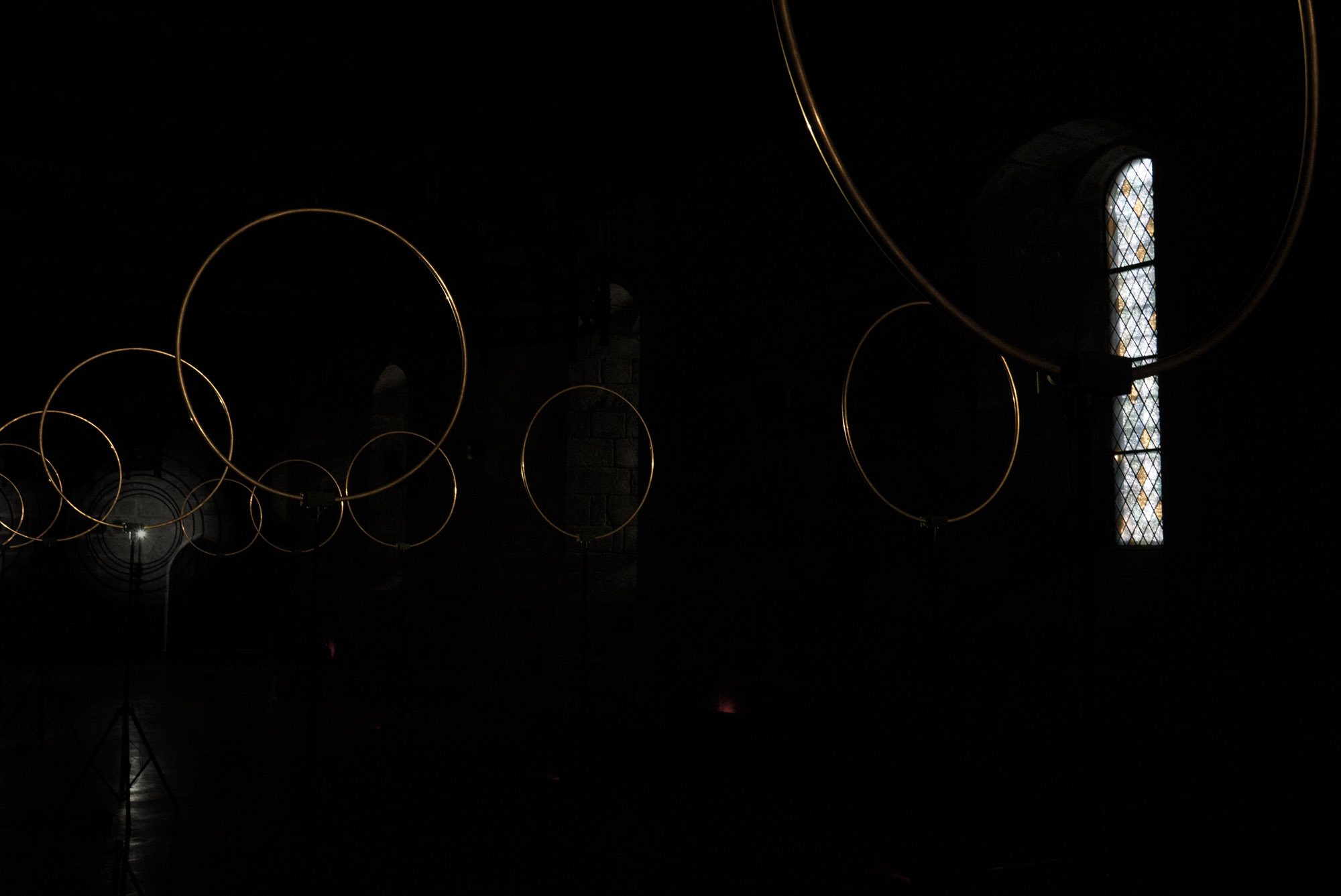 Salão Medieval, Largo do Paço, Archiepiscopal Palace. Braga, Portugal. Photo: Studio Skjødt Hasselstrøm