Refractions is a site specific work that utilises surveillance technology, in the form of laser microphones, to explore the interrelations between sound, space, and bodies.
An array of lasers are aimed at the window panes in the gallery space, whereof the beams capture vibrations caused by sound – coming from both the inside and from the outside. These exact 'points of sound' in the windows are then amplified in the gallery space. Left is not a single space, but x number of spaces with the emergence of a sensitive relationship between this feedback system. Adding to this, people who visit the space, could potentially be blocking the laser beams with their bodies as they move freely in the space, thus disturbing the autonomous system.
The technological roots of this work comes from the world of surveillance, and the technique of using a light beam to remotely record sound supposedly originated with Léon Theremin in the Soviet Union at or before 1947. The technology was subsequently widely used by the KGB.
Realized with support from the Danish Arts Foundation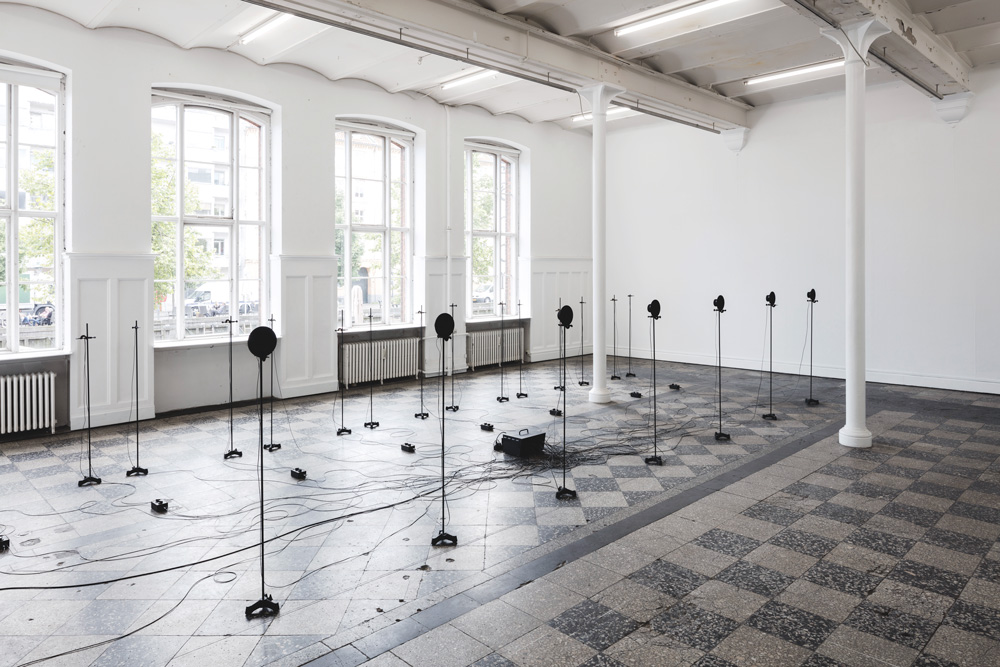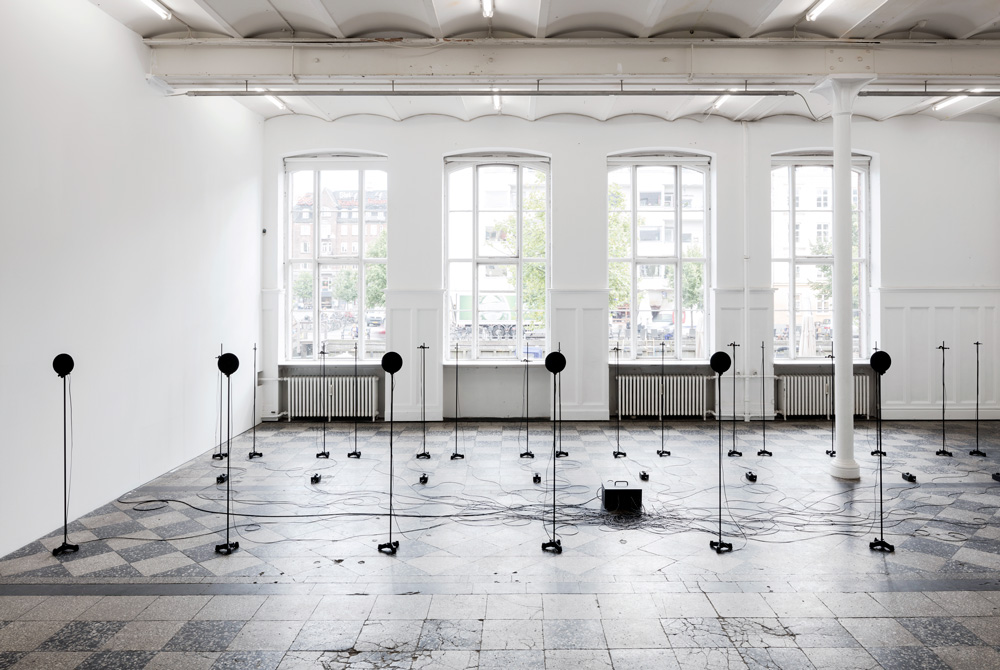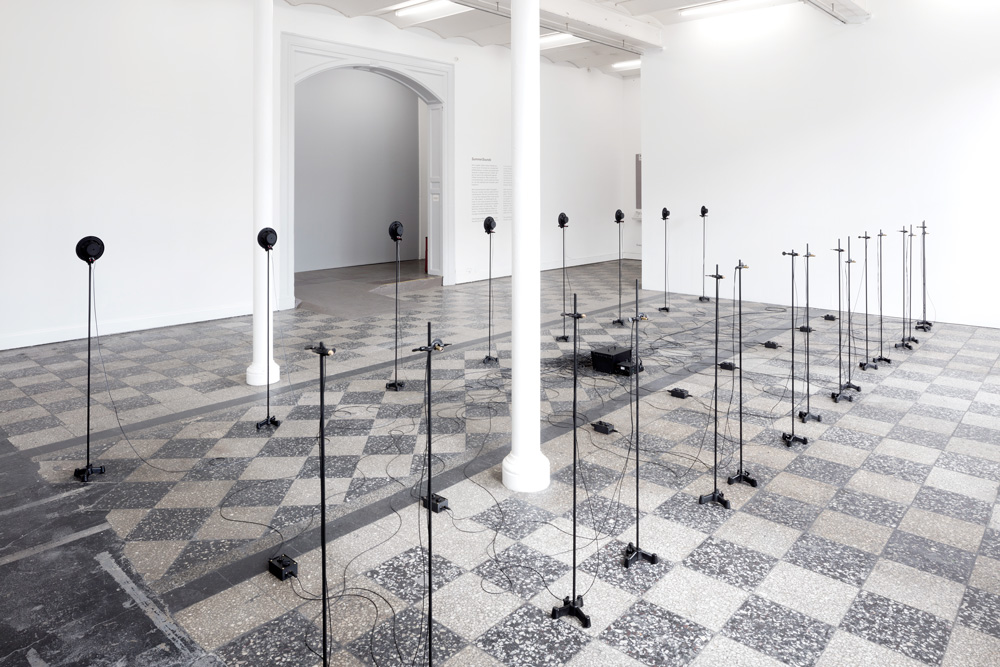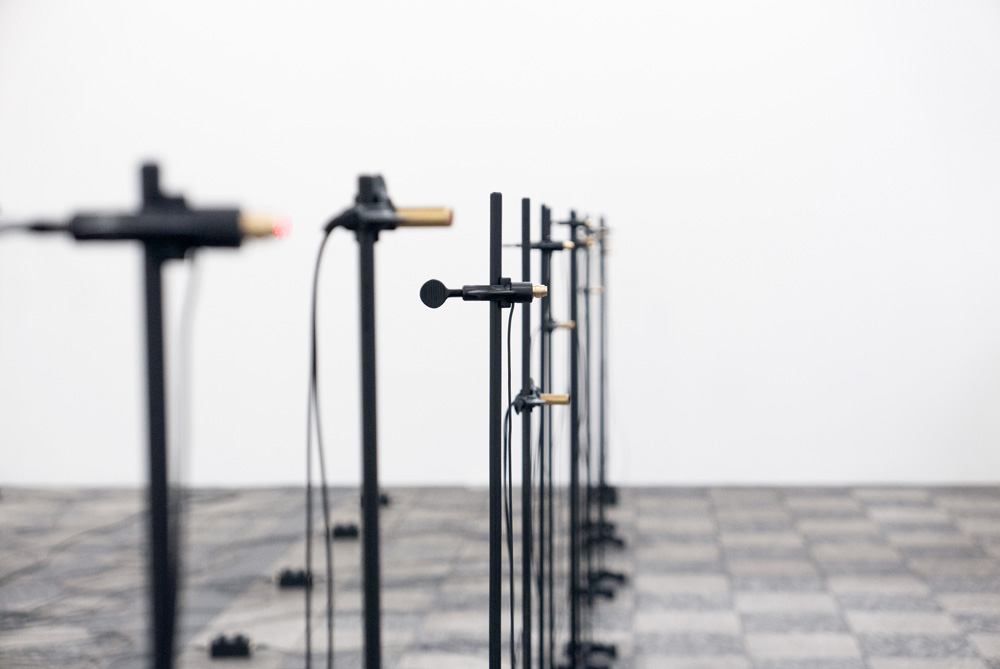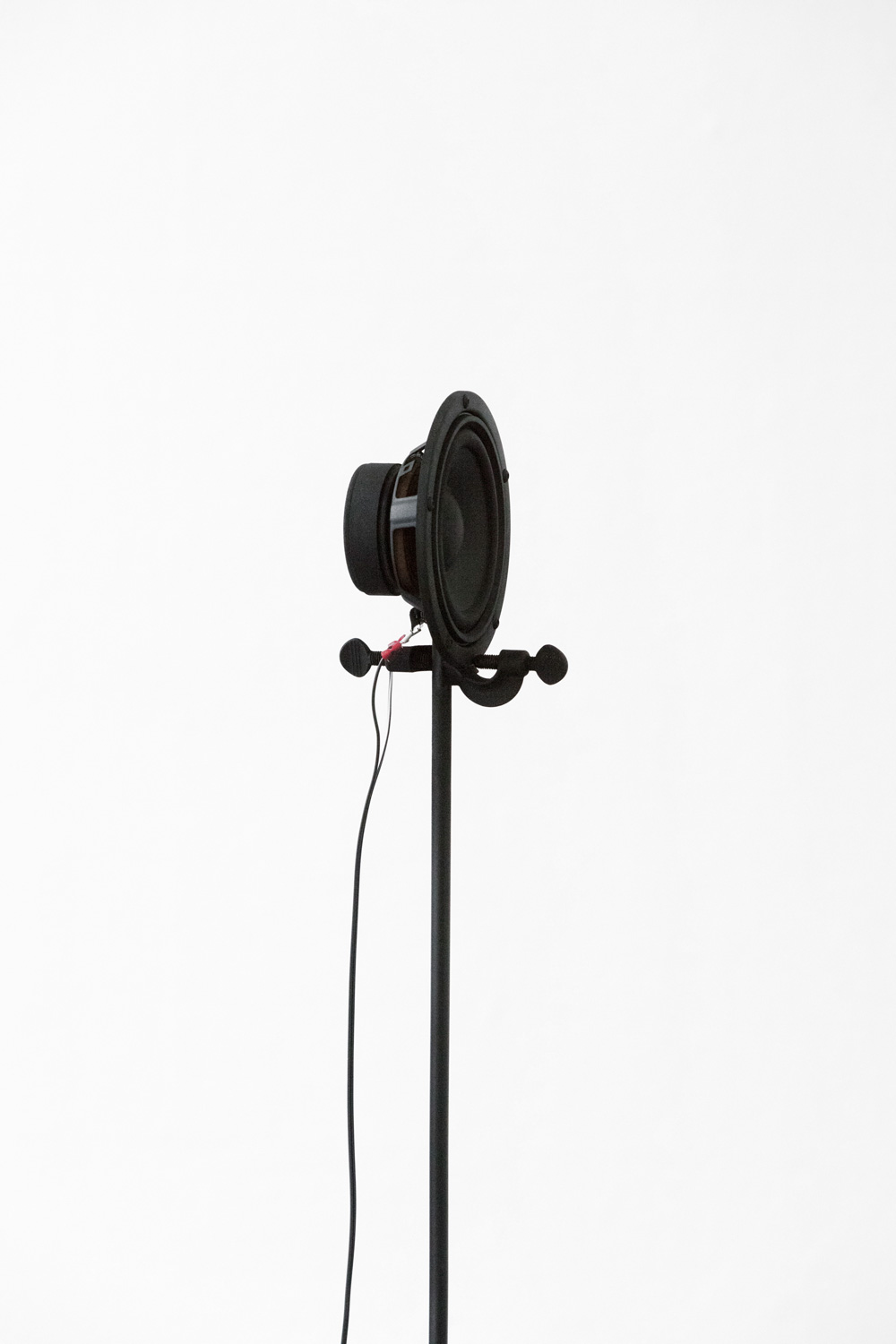 Photo: Torben Eskerod